BNP Paribas Real Estate
BNP PARIBAS REAL ESTATE AND DANOS & ASSOCIATES (D&A)
---
At BNP Paribas Real Estate everything begins with you, the Client. We focus on building a strong long-term relationship with you. BNP Paribas Real Estate benefits from 3,500 employees, in over 125 branches, around 80 cities in Europe, USA, Middle East and India.
In a world in constant evolution, our full range of services support the entire real estate lifecycle, covering every sector of the property market. BNP Paribas Real Estate is continental Europe No.1 real estate services provider, and one of the major global real estate players.
Beyond the figures, our success is measured by the satisfaction of our clients, market recognition, our financial performance, and our ability to attract and keep the best professionals.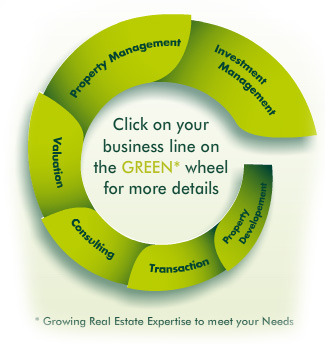 BNP Paribas Real Estate is a leading international real estate provider, and the market leader in Europe, in terms of results, according to Property Week annual ranking : Agency 2009. It offers clients a comprehensive range of services that span the entire real estate lifecycle: property development, transaction, consulting, valuation, property management and investment management.
BNP Paribas Real Estate has local expertise on a global scale through its presence in 29 countries (14 subsidiaries and 15 alliances) across Europe, India, Middle East and United States with 3,500 employees in 129 offices. BNP Paribas Real Estate is a subsidiary of BNP Paribas, one of the world's six 'safest' bank in 2009 according to Standard & Poor's.
For more information: www.realestate.bnpparibas.com
Real Estate for a changing world